Rockbros Polarized Cycling Glasses
$ 29,95 – $ 59,95
Free shipping worldwide
Satisfaction Guaranteed
No Hassle Refunds
Secure Payments
Introducing the ROCKBROS Polarized Cycling Glasses, your ultimate companion for road cycling, mountain biking, and any other exhilarating outdoor adventures! These premium cycling glasses not only provide superior eye protection but also enhance visual clarity and reduce glare.
With a lightweight, versatile design and interchangeable lenses, these glasses cater to the unique needs of every rider. Say goodbye to discomfort and distractions and hello to a seamless cycling experience. Whether you're a professional athlete or a weekend warrior, the ROCKBROS Polarized Cycling Glasses are the perfect addition to elevate your performance and style.
Sport Men Cycling glasses
Included in your purchase:
1 pair of polarized lenses, along with 4 pairs of interchangeable original lenses.
1 glasses case with a cleaning cloth.
1 glasses bag + 1 glasses rope.
1 glasses band
1 polarized lens test card.
1 inner frame for shortsighted lenses.
Pro Tip: (classic style)
Purchase an additional replaceable frame, and two people can enjoy the benefits of these 5 lenses as if you've ordered two pairs of glasses. Find the perfect frame from our selection. (Note: The logo on the lens will be removed.)
Available Models:
10001/10002/10003/10004: 1 Polarized + 4 Ordinary lenses
10141/10143: 1 Photochromic lens
10134/10138/10162/10163/10164/10165/10171: 1 Polarized lens
GLASSES Specifications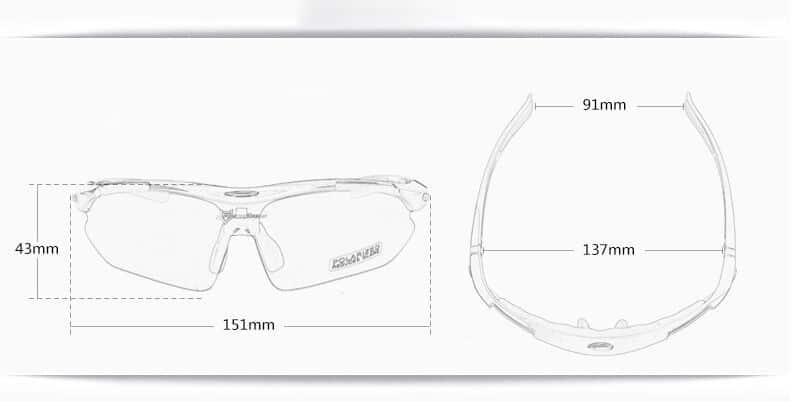 Versatile Lens Options
A variety of lenses, hues, and tints await. Select the perfect match for your preferences!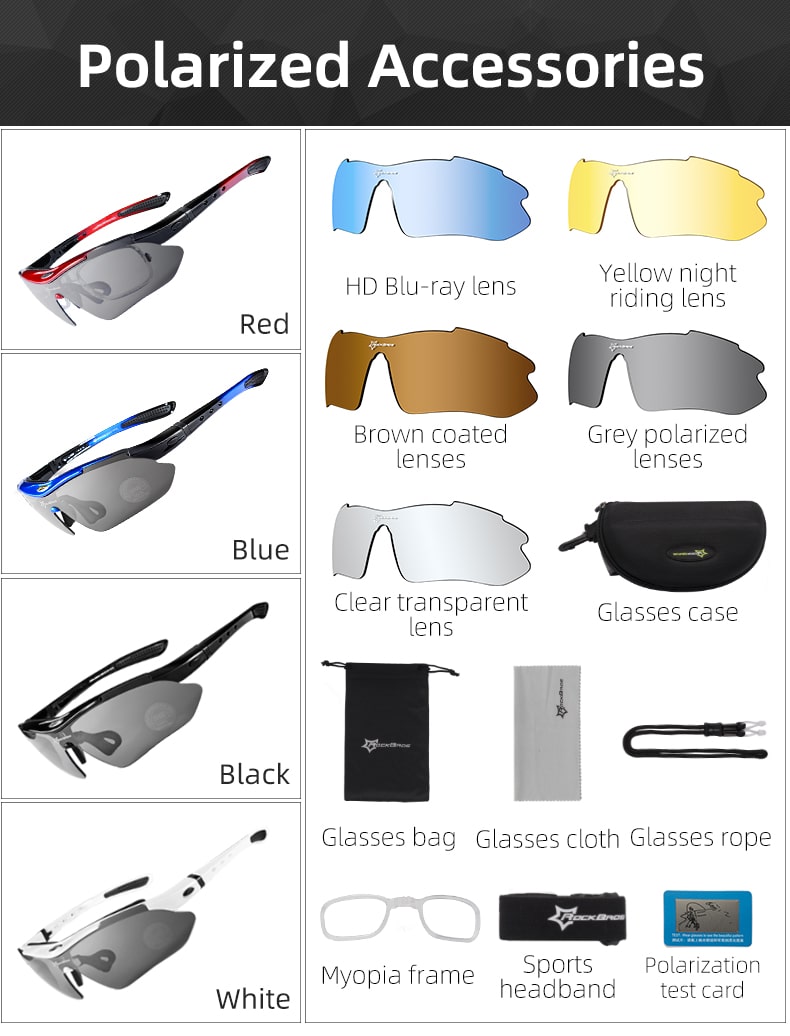 Polarized Lenses
Reduced eye strain and enhanced comfort.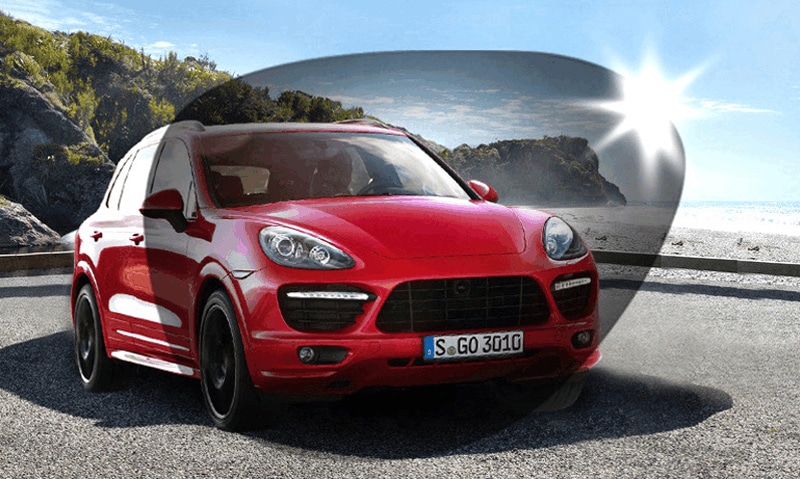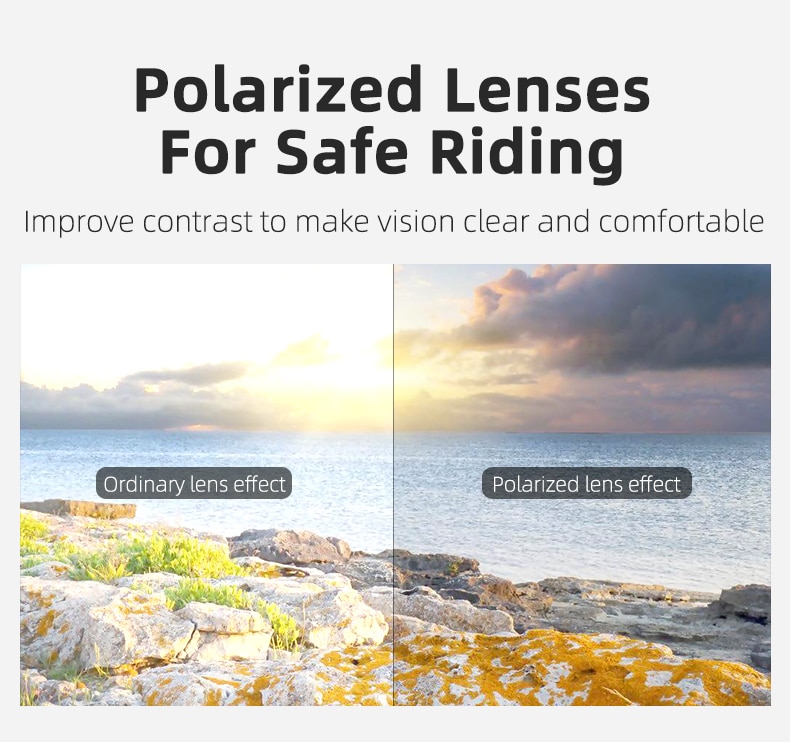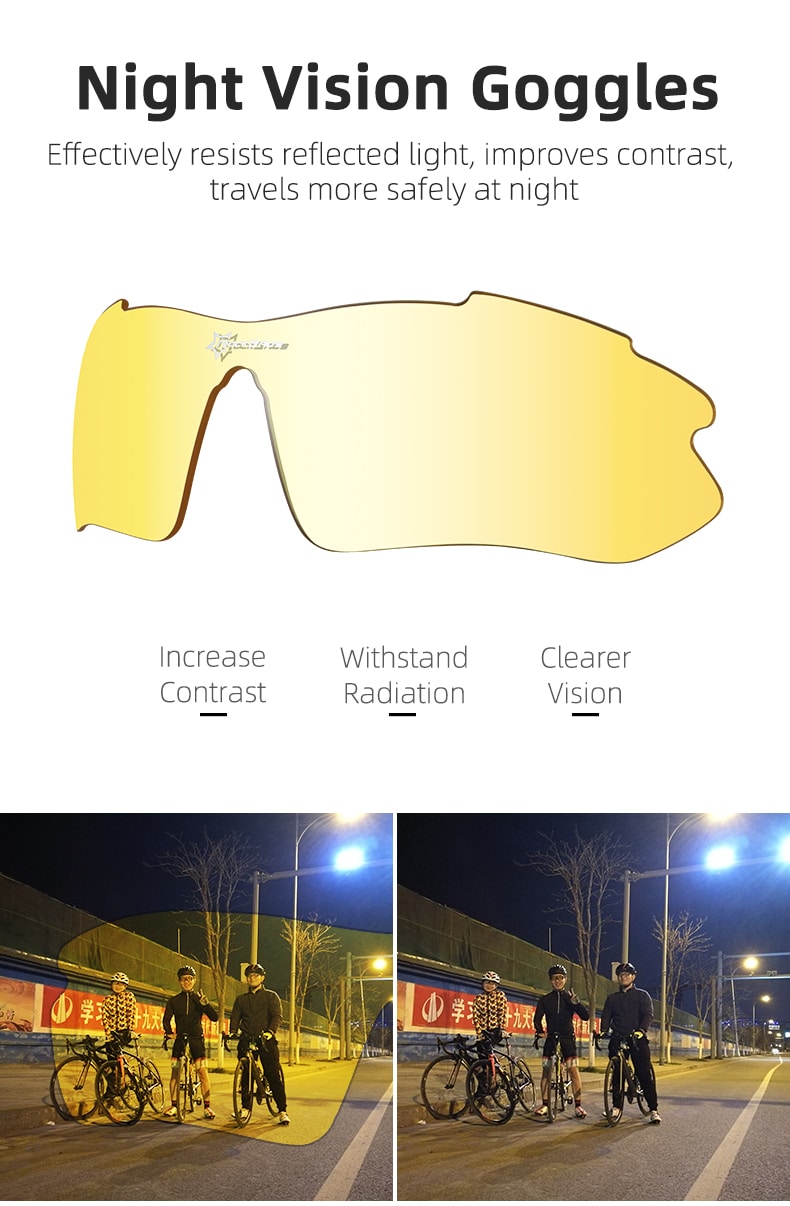 Polarization Assessment

Myopia Frame Compatibility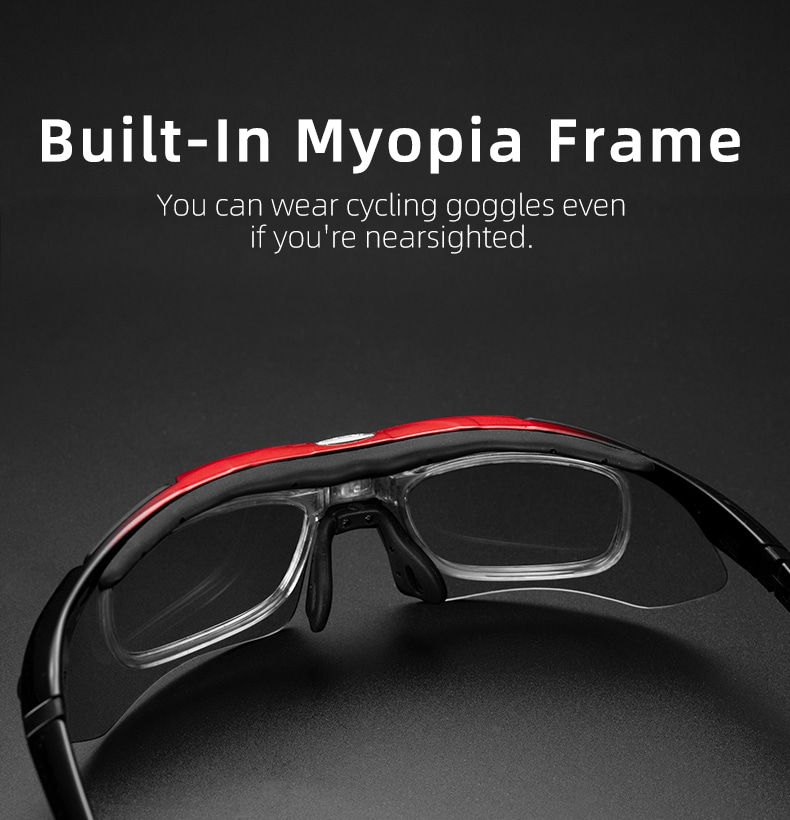 Customizable Nose Pads
These glasses cater to all, from uniquely shaped faces to individuals with extra-long eyelashes.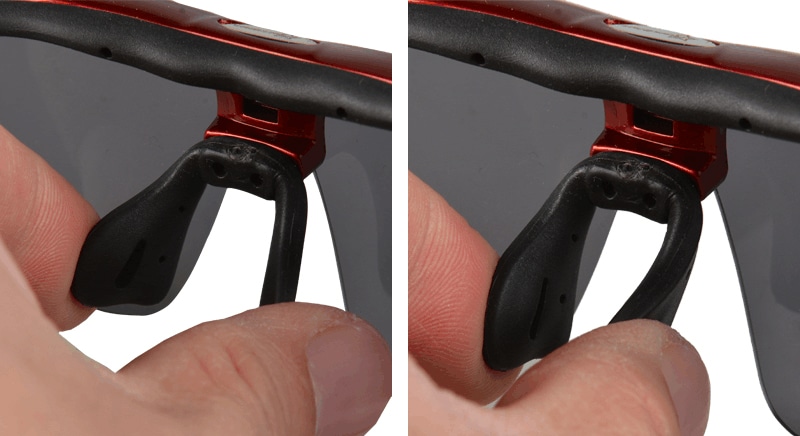 Neck Lanyard Strap Rope
Keep your glasses securely in place and prevent them from slipping away.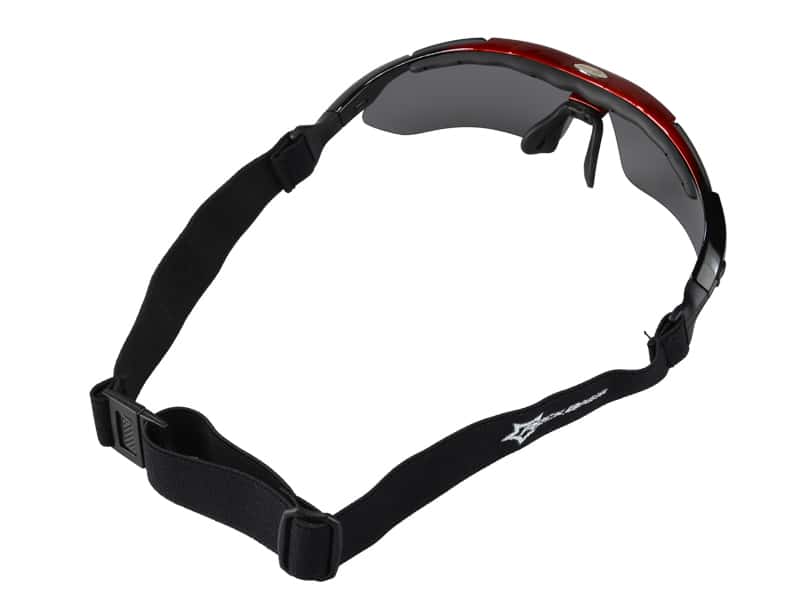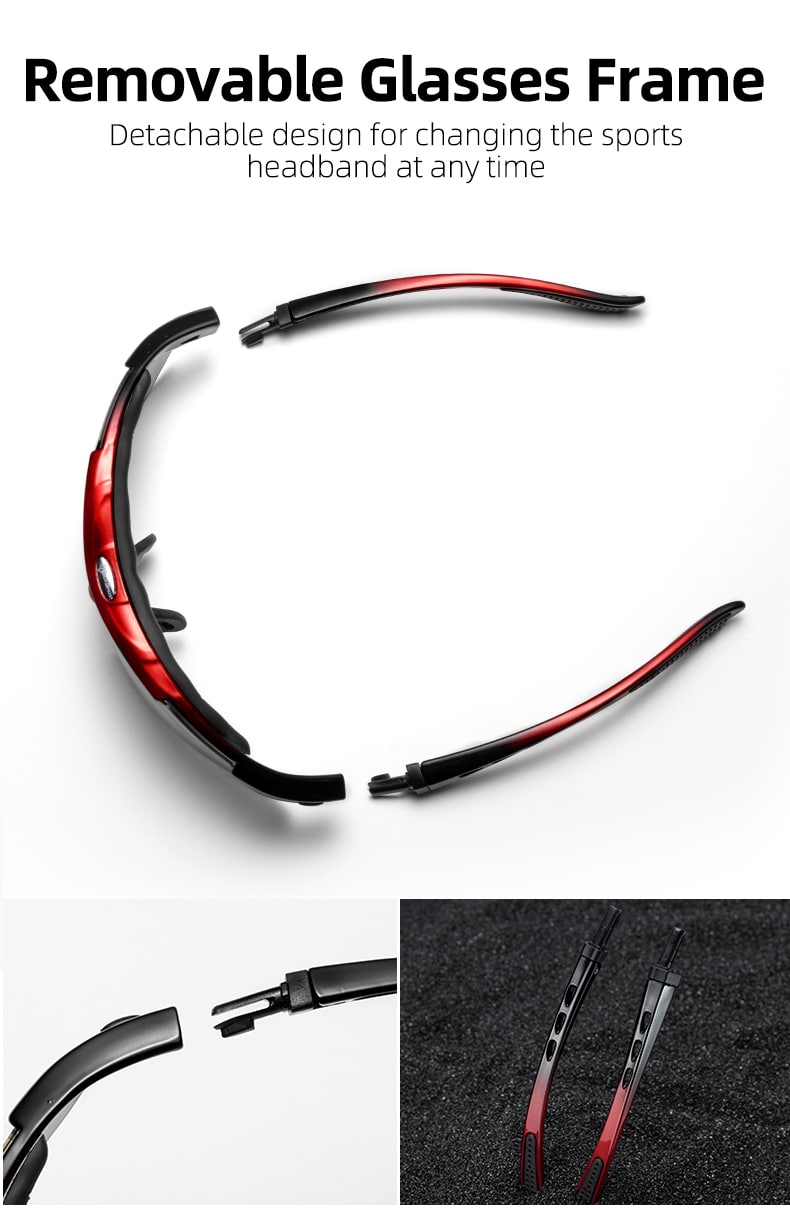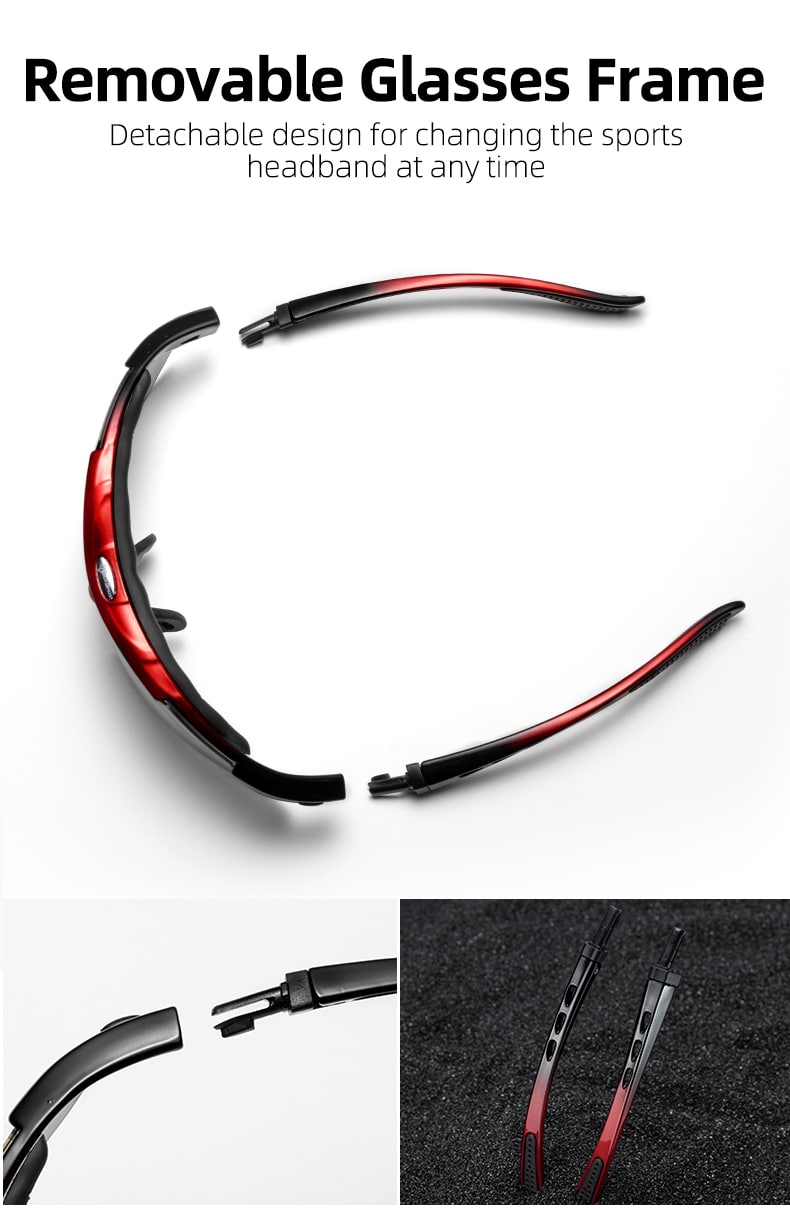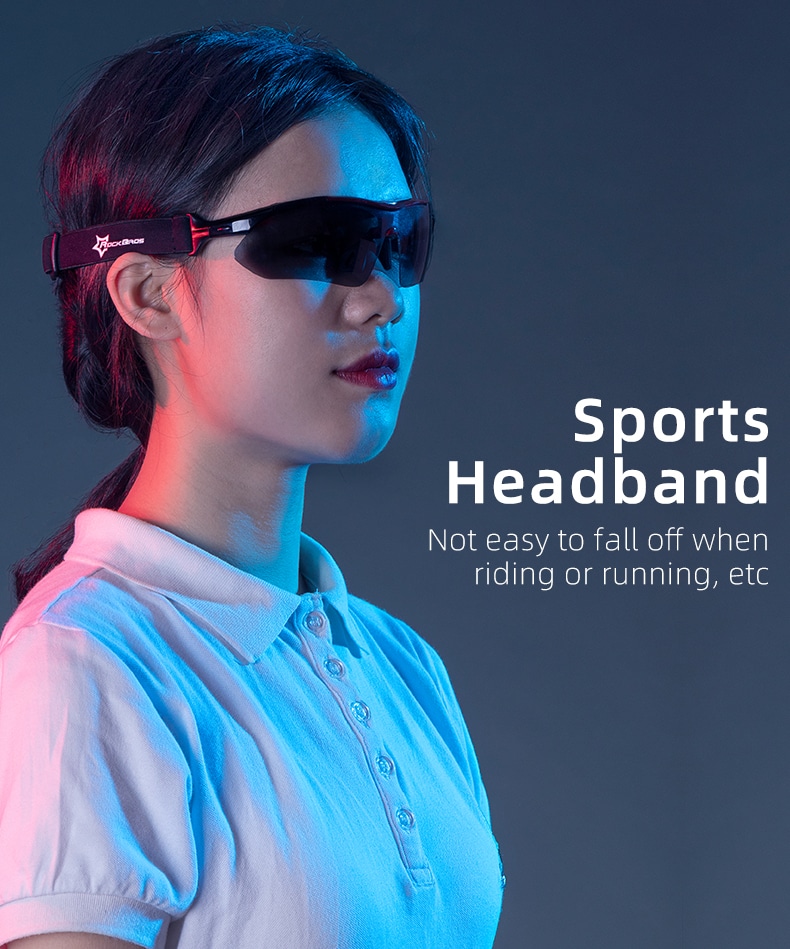 Explore the world of ROCKBROS Polarized Sports Men Sunglasses, designed to protect your eyes and enhance your cycling experience. With multiple interchangeable lenses, you can easily customize your eyewear to match your style and needs.
Polarized lenses reduce eye fatigue and increase comfort, making them perfect for long rides. For added convenience, these glasses also accommodate myopia frames, ensuring a comfortable fit for all riders. The adjustable nose pads cater to various facial structures, while the neck strap rope keeps your glasses secure during even the most intense rides.
Embrace the versatility of the ROCKBROS Polarized Sports Men Cycling Sunglasses and take your cycling adventures to the next level. Whether you're hitting the road or tackling mountain trails, these glasses provide the protection, comfort, and style you need to conquer any terrain.
Don't let poor vision or discomfort hold you back – choose the ROCKBROS cycling glasses and experience the ultimate fusion of performance and design.
| | |
| --- | --- |
| Brand Name | ROCKBROS |
| Certification | CE |
| Lenses Optical Attribute | Polarized |
| Lens Height | 4.3 cm |
| Model Number | 1000 |
| Frame Color | MULTI |
| Lens Width | 7.2 cm |
| Frame Material | Acetate |
| Item Type | Eyewear |
| Lenses Material | Polycarbonate |
| Sport Type | Cycling |
| is_customized | Yes |
| Tips | The logo on the lens will be removed. |
| Color | Black red / White / Black / Black blue |
| Weight | About 30g |
| Gender | Unisex, Men, Women |
| Feature | Polarized, Protection, 5 Lens, UV400 |
| Type | Sports Men Sunglasses Cycling Glasses |
| Special | Also suitable for myopia riders |
| Lens color | Grey, Tinted, Blue, Yellow, Transparent |
Shipping & Delivery: all orders are shipped with tracking within 24 to 48 hours of you placing the order using USPS, Canada Post, or other carriers depending on your location and fastest available service. Free Worldwide Shipping
Typical delivery time frame is between 6 to 14 days. However, you may receive your items much earlier. All orders are shipped with a tracking number.
Satisfaction Guarantee: by purchasing our products you get a 2-year warranty and a 30-day free and easy returns right.